Learn Autodesk InfraWorks with Pinnacle Series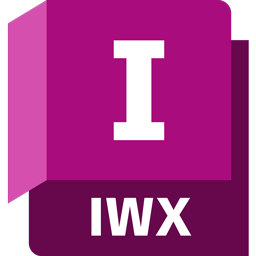 Pinnacle Series offers an extensive library of content on Autodesk InfraWorks training for your entire organization. With Pinnacle Series, you'll receive all the resources you need to ensure that everyone on your team understands how to use Autodesk InfraWorks to its fullest potential to create compelling, immersive visualizations. 
Our robust lineup of Autodesk InfraWorks online training content includes: 
Multitude of training videos available on demand 
Different workflows on conceptual design and corridor design in InfraWorks 
Variety of documents to answer commonly asked questions
Why Choose Pinnacle Series
Robust Learning Content Libraries
In Pinnacle Series' robust content library, you won't just find all the resources you need for Autodesk InfraWorks training. You'll also find information on dozens of other topics and software programs widely used in the AEC industry. Whether they need quick tips on using a particular program or long-term training on a vital topic like health and safety, Pinnacle Series is your team's go-to source for essential AEC knowledge.
Our library is created by AEC professionals for AEC professionals. You'll find comprehensive learning paths, training videos available on-demand, and more. We're in the field ourselves, so we understand the questions your firm will likely ask and the issues they may encounter during project work.
Customizable Interface and Smart Learning Platform
Pinnacle Series users can personalize our e-learning platform, so it feels like a natural part of their organization's workflow. You can create custom content, add your firm's branding, and host live training sessions through a single source. You can even store your best practices and standards, so Pinnacle Series becomes the single source of truth for your organization.
But the customization doesn't stop there! Our integration with KnowledgeSmart provides your firm with assessments that can pinpoint the areas where employees need improvement. This way, each employee gets a tailored training plan customized to their skill gaps, not a one-size-fits-all program that covers what they already know.
Dedicated Customer Success Manager
Each mid-market and enterprise Pinnacle Series customer is matched with a Customer Success Manager dedicated to implementing Pinnacle Series for long-term success in your firm. From the initial rollout to ensuring your organization meets its Autodesk InfraWorks training and Pinnacle Series usage goals, your CSM will be with you for the lifetime of your subscription.